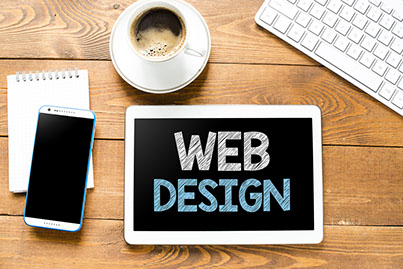 View a few of our custom websites below. Bluestream Web Inc. goes beyond the basics involved in the design of your website. We incorporate our years of business advertising experience, marketing, graphic design expertise, technical web design experience, SEO experience, and more, to achieve the best results possible for your website and business. We are a small web design firm, and being small gives us the advantage to work one-on-one with you and stay focused on and achieve your unique business website needs and goals. It doesn't matter if you have a small or large company, whether you are building a website project from the ground up, redesigning an existing website, or hiring us for custom digital marketing materials, we are committed to taking your ideas, meeting your expectations, and bringing them to light to develop a powerful web presence for your business.
Business Website Essentials
​
eCommerce Websites
HTML 5 / CSS 3
​
Let us analyze your website and help you start ranking on Google!
Social Media Integration
Help your internet marketing with social media integration
​
We can provide affordable monthly or yearly hosting packages & Domain Names, or we can upload your website to your hosting. The choice is yours!
Florida West Coast (941) 275-9931
Florida East Coast (386) 256-8978
Email: Info@bluestreamweb.com